With over 35 years under our belt, Mar­shall Roof­ing, Sid­ing & Win­dows staff are more than capa­ble to find the best shin­gle type for your home. There are var­i­ous Cer­tain­teed and GAF shin­gles to choose from. There are dif­fer­ent lev­els of thick­ness and styles and color choices. Here is a lit­tle infor­ma­tion to get you started! As always, every esti­mate is free and they fill up quickly! Call now at 703–550-0055.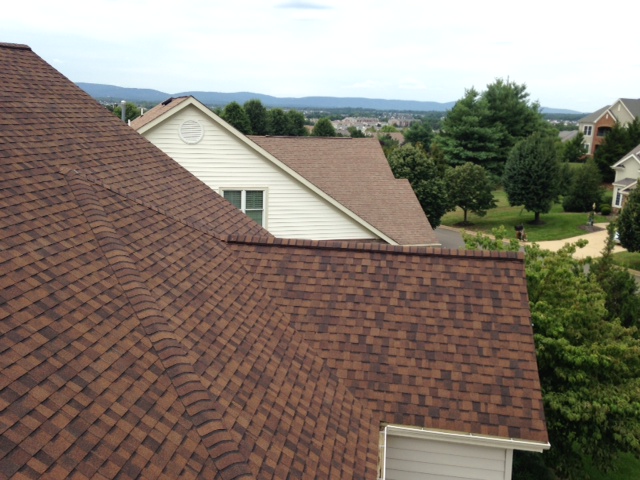 What's Shin­gle Type Works Best for Your Home
Below take a look at our stan­dard to high end shingles.
Cer­tain­teed Landmark

 

 

 

Cer­tain­teed Land­mark shin­gles trans­form out­dated and worn shin­gles for a sleek upgrade to older roofs. Land­mark is two-piece lam­i­nated fiber glass-based con­struc­tion. These shin­gles are 229 / 240 lbs. per square.

 

Ask us about our other lines of tra­di­tional roof­ing shin­gles from Certainteed!

 

  

 

GAF

Tim­ber­line Nat­ural Shadow shin­gles are fiber­glass asphalt shin­gles. They are known for their dura­bil­ity, and wind resis­tance. 

ENERGY

STAR

® qualified. 

 

Learn more about our

GAF

shin­gles with a free esti­mate from one of our knowl­edge­able estimators.