Below are two recent reviews from Yelp!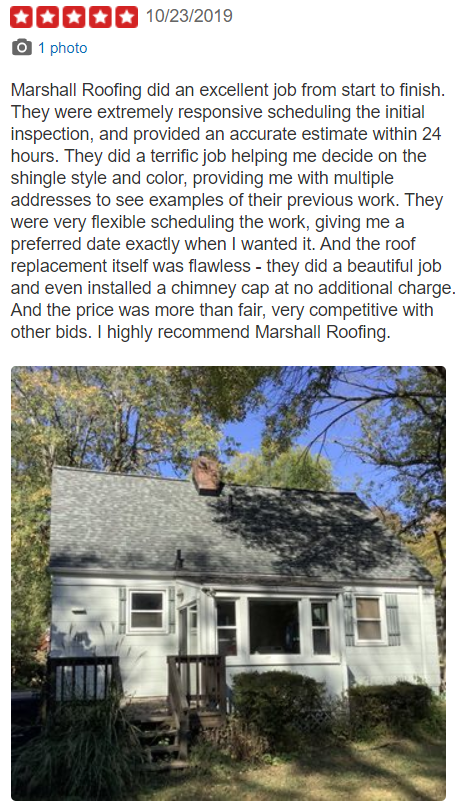 Reviews in text: 
Mar­shall replaced our sid­ing and front door, and they did an amaz­ing job!  We could not be hap­pier.  Very professional
Mar­shall Roof­ing did an excel­lent job from start to fin­ish. They were extremely respon­sive sched­ul­ing the ini­tial inspec­tion, and pro­vided an accu­rate esti­mate within 24 hours. They did a ter­rific job help­ing me decide on the shin­gle style and color, pro­vid­ing me with mul­ti­ple addresses to see exam­ples of their pre­vi­ous work. They were very flex­i­ble sched­ul­ing the work, giv­ing me a pre­ferred date exactly when I wanted it. And the roof replace­ment itself was flaw­less — they did a beau­ti­ful job and even installed a chim­ney cap at no addi­tional charge. And the price was more than fair, very com­pet­i­tive with other bids. I highly rec­om­mend Mar­shall Roofing.