March Newslet­ter
Mar­shall Roof­ing Sid­ing

&

Windows
Serv­ing North­ern Vir­ginia and 
Mary­land since 1980
7220 Tele­graph Sq Dr.

8561 Sud­ley Rd

Man­as­sas,

VA

 20110



We are more than a roof­ing company. 
Ready for rain, warmer weather and sun­nier days? We are! Take a look at some of our roof replace­ment work. 
Hon­ored in North­ern Vir­ginia Magazine
Find us in North­ern Vir­ginia Magazine's March edition
Mar­shall Roof­ing, Sid­ing
&
Win­dows is excited to be named the Best Win­dows, Sid­ing, Roof­ing and Gut­ters in North­ern Vir­ginia Magazine's inau­gural "Best Home Improve­ment Con­trac­tors" 2018 March issue. Thank you for vot­ing for us! 
Spring Ren­o­va­tions Start Now!
Spring is the per­fect time to start your home ren­o­va­tions! 
HOME
MAINTENANCE
LIST
FOR
THE
SPRING
Spring Main­te­nance tips
South­west Chicken Salad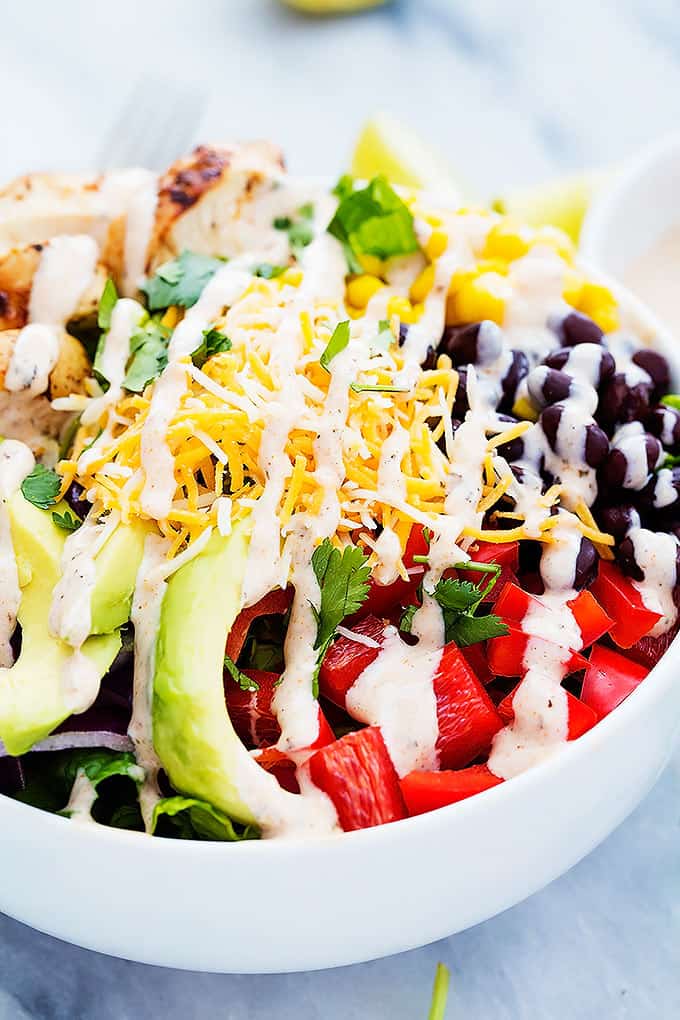 2 large bone­less skin­less chicken breasts, sliced in half lengthwise
salt and pep­per to taste
1 table­spoon taco sea­son­ing

OR

sim­i­lar equiv­a­lent of sim­i­lar spices (cumin, chili pow­der, onion pow­der, etc)
6 cups chopped romaine lettuce
1 15-ounce can yel­low corn, drained and rinsed
1 15-ounce can black beans, drained and rinsed
1 red bell pep­per, diced
½ red onion, sliced or chopped
½ cup shred­ded Mex­i­can blend cheese (I have also subbed feta cheese crumbles)
1 avo­cado, sliced
chopped cilantro and limes for squeezing
½ cup pre­pared ranch dressing
1½ tea­spoons each chili pow­der and ground cumin

Our vision is brought to life with expe­ri­enced esti­ma­tors. Our esti­ma­tors have expert prod­uct knowl­edge and expe­ri­ence with match­ing the cus­tomer to the right prod­ucts. This, along with our sig­na­ture cus­tomer ser­vice, is what makes us Mar­shall Roof­ing, Sid­ing

&

Win­dows, a name you can trust. 
Copy­right © 2016 All Rights Reserved.