Windows


Replac­ing your aging, leaky win­dows is one of the best remod­els you can do to your home or com­mer­cial build­ing. Some of the ben­e­fits are:
Energy Efficiency
Home build­ing tech­nol­o­gy has changed con­sid­er­ably – offer­ing fam­i­lies a green­er choice and more ener­gy effi­cien­cy. Win­dow and door indus­try stan­dards have kept up with these changes, and can help you reduce ener­gy loss and cut ener­gy bills for both win­ter heat­ing and sum­mer cool­ing. With high-per­for­mance win­dow tech­nol­o­gy, you can have a proven solu­tion to resist the sun's heat in sum­mer and wel­come it in win­ter.
Enhanced Interior Comfort
As old­er win­dows age, they lose their abil­i­ty to pro­tect against the ele­ments and intru­sion. Replac­ing win­dows and patio doors can make your home more com­fort­able – reduc­ing cold drafts, improv­ing win­dow secu­ri­ty, help­ing block unwant­ed out­side noise, and eas­ing oper­a­tion when open­ing for fresh air ven­ti­la­tion. Replace­ment win­dows can pro­vide the per­fect replace­ment win­dow solu­tion to pro­tect your home.
Increased Home Value
As a home improve­ment project, research ver­i­fies that replac­ing your win­dows is one of the smartest invest­ments you can make to enhance your home's val­ue. In addi­tion, a strong war­ran­ty adds peace-of-mind for a home improve­ment that will pro­vide you years of ben­e­fits.
Enhanced Curb Appeal
A bet­ter look­ing home also enhances a home's per­ceived mar­ket appeal. For best effect, choose cus­tom-built, mea­sured-to-fit win­dows.
Less Maintenance
The best win­dow replace­ments require lit­tle, if any, care, and Atri­um Replace­ment Win­dows need vir­tu­al­ly no main­te­nance to keep your new win­dows both look­ing and func­tion­ing excel­lent, long after their instal­la­tion.
Click on the links below to learn more about the dif­fer­ent styles of win­dows and the dif­fer­ent glass options that are avail­able:
| | | |
| --- | --- | --- |
| | | |
| Types of Windows | Types of Glass | Frequently Asked Questions |
| | | |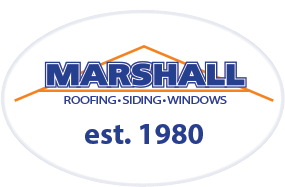 Mis­sion State­ment: Our objec­tive is to pro­vide our cus­tomers with the high­est qual­i­ty roof­ing, sid­ing, win­dows, gut­ters, and entry door work in the North­ern Vir­ginia & Mary­land areas by offer­ing expe­ri­ence, effi­cien­cy, high qual­i­ty prod­ucts, cus­tomized projects, and the best cus­tomer ser­vice. Our goal is 100% cus­tomer sat­is­fac­tion.
Vision State­ment: Our vision is to be the best roof­ing, sid­ing, win­dows, gut­ters, and entry door replace­ment com­pa­ny in the North­ern Vir­ginia and Mary­land area. Our vision is cen­tered on the cus­tomers' needs and vision of their home.
Core Val­ues: Our moti­va­tion in each project is direct­ed from our core val­ues. Each core val­ue is cen­tered on the cus­tomer and includes: old time val­ues, con­cern for the cus­tomer, offer­ing the cus­tomer the best prod­ucts, and giv­ing the cus­tomer the best price for the high qual­i­ty prod­ucts.