RainPro Gutters

Rain­Pro Design Series gut­ters pro­tect your most valu­able asset, by mov­ing more water away from your house, faster than any oth­er gut­ter in its class. The Rain­Pro sys­tem allows the max­i­mum water flow of a large gut­ter, with the look of a small­er, more attrac­tive sys­tem.
Rain­Pro com­pli­ments the look of today's homes, with sleek archi­tec­tur­al lines, beau­ti­ful shad­ow­ing effects, and a wide vari­ety of col­ors – all with Englert's exclu­sive Scratch­Guard® fin­ish.
Our Rain­Pro Seam­less Machine is the only machine capa­ble of pro­duc­ing the Rain­Pro Design Series sys­tem.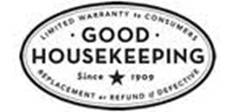 Rain­Pro has been test­ed by the Good House­keep­ing Insti­tute, and car­ries the Good House­keep­ing Seal and war­ran­ty. Enjoy the con­fi­dence that comes from know­ing that not only do we believe in our prod­uct, so does Good House­keep­ing
If a prod­uct bear­ing the seal proves to be defec­tive with­in two years of pur­chase, Good House­keep­ing will replace the prod­uct or refund the pur­chase price.